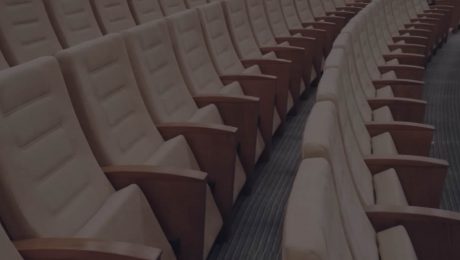 Aiming to achieve the right factory for Auditorium seating!
The world in which we do business is changing rapidly and as the internet became the main tool which we are using for international
business some troubles are appearing as well…
we must to say it here because recently we received many Complaints from our customers about one turkish company who was using
photos of our products in their website without getting promession from us…
for the moment after we applied to the local court they had to remove those photos yet they are continuously trying to find other sneaky
ways to use photos of our products in their catalogs.
and when the costumers make an order from them they found out that what they get
are only very poor quality seats from different models which not even look like those which they have been ordered!
worst than that… some customers are even told us that after they transferred money that company stop to answer their phone calls and
just disappear without sending any goods!
Therefore be carful from those wolfs… what you can do to avoide from them?
Well the best you can do is to go and visit the company before you place an order…
or if you cant go by yourself send someone you know to do that for you… if you also can not do that so try to find if their address is on
Google map or not.
That will give you some information. So be careful and don't forget to check well who is the company you are working with before placing
an order.
We are here and we are open for your visit in both our factory and our showroom in Bursa an hour drive from Istanbul.
Thank you.
SeatUp Turkey® & Acoustima®
+902249996707
www.seatupturkey.com.tr / www.seatupturkey.net
Sales office:
Altınova Mh. İstanbul Cd. Buttim iş Merkezi
C Blok No: 424/5 Ofis No: 3160
Osmangazi / BURSA / TURKEY
Zip code: 16250
Published in

Acoustic solutions, Aiming to achieve the right factory for Auditorium seating, Auditorium project, Auditorium seating, Auditorium seating manufacturer, Auditorium seating manufacturer in Turkey, Auditorium seats, Cinema chair manufacturer, cinema seating, conference seats manufacturer, factory for Auditorium seating, Fixed Seating from Turkey in affordable price, Fixed Seating in affordable price, Home theater seat, perfect home cinema chair & home theater seat, professional seating manufacturer, professional seating solution, seating-manufacturer, stadium seats manufacturer, Turkish Exporter, Turkish manufacturer, VIP seat, wooden Auditorium
perfect home cinema chair & home theater seat
When you want a Perfect home cinema chair you are probably expecting a seat that has other features from a regular movie theater seat
which you can find in a normal neighborhood movie theater.
So our home theater seats is just for you. We produce seats for the home cinema that have a button on the side of the seat armrest.
When you press the button the back cushion will move back with the opening of the leg cage which will be extended and you can control
the seat angle from the usual sitting position to full lying position.
Of course, there are cup holders in this home cinema chair & home theater seat and if it necessary for you we can produce the cup holder
with the possibility of heating or cooling the drinks.
You can also add other kinds of custom-made features such as folding dining table that will give you a perfect home theater experience.
Where else are these seats used?
Dentists or private clinics also order these seats from us and use them in their clinic for the convenience of patients.
Even at airports in VIP rooms these seats are being used, Of course hotels or luxury shopping spaces are also using them,
And then there are cinemas that have VIP rooms which were they are using these types of home cinema chair & home theater seat.
There are 4 main types of  home cinema chair & home theater seat which we produce in our Factory in Bursa city in Turkey,
And as mentioned  you can make new additions to these seats provided that the number of seats in your order is large enough.
And these are our 4 main types of  home cinema chair & home theater:
The conclusion is that if and when you need a home theater chair so we are the right address and your responsible choice! Do not forget it.